Paraplanning swizzled with a fizzy new approach
Refresh your approach to SOAs and financial advice with quality plans every damn time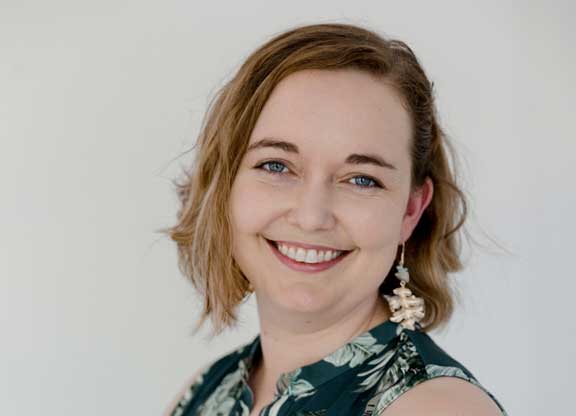 We get it.
You'd rather squeeze limes in your eyes than read another snoozifying Statement of Advice (SOA).
Or worse, waste damn important time putting one together yourself. While potential clients are all like "hey, what about us, amigo?" But the last time you outsourced paraplanning, you spent almost 12,974 hours fixing their work. And the cheeky devil made you pay 'em too. To be honest, it left a sour taste in your mouth.
Here's the dealio: We can't give you back those 12,974 hours.
But we can make sure it never happens again and that's pretty good too.
Affordable support + SOAs
Perfect plans in 5-8* days
Language your clients 'get'
Wink-worthy documints
Do you want:
Speedy, high quality advice documints?
A loyal, outsourced Paraplanner who 'gets' you?
Creative strategies to help your clients grow?
Really, really pretty plans? (Yes, this is real life)
Like you, I'm tired of dull reports encrusted with dust.
And work so messy it calls for a spring clean.
Say "no more!" to endless hours fixing shady documents. Projections with less predictability than a bubble pop (ooo what's gonna happen next?!). And wave 'hi' to well-researched, simple outsourced paraplanning with reports created your way.
Designed for
easy chats
Customised to your style
1:1
Service
Collaborative
(not clinical)
Paraplans you can parastand.
I make your life easy squeezy.
Consistent paraplanning with a twist of *magic.*
(Cue the sci-fi track)
Hi, I'm Kristy –
But call me 'secret weapon'
In the finance game since 2014
Bachelor of Business (Financial Planning)
Graduate Certificate in Financial Planning
Reader, baker, candlestick maker (kidding)
I'm a puzzle-solving Sunshine Coast-based Paraplanner in Australia. With a serious addiction to escape rooms and shaking up the paraplanning space.
My jam? Simplified Statements of Advice, customised reports, compliance checks and advice strategies. AKA I'm your secret weapon.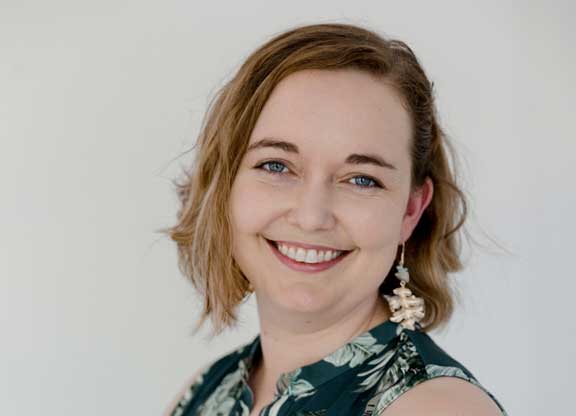 In a previous life, I was a Financial Adviser, just like you (we're a damn good bunch). So, as well as being really, really, ridiculously good looking, I've danced in your shoes. And I know what you need, how you need it and the quality you expect. Basically, I'm the sorbet to your scoop. To be honest, there's so much useless hoopla in many 'old school' advice documents and it's time they got a freshen up.
I know first-hand that no Financial Advisor has ever thought "geez, wish this report was longer." So I make yours shorter. Nor have they pondered "wow, uglier please!" So I make your documents pretty.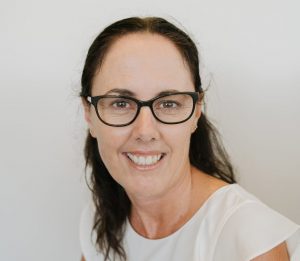 Hiya, I'm Karensa! –
Paraplanner Manager
25 + years banking, finance and financial planning experience (no age jokes plz)
Diploma of Management
I manage Fresh Paraplanning's workflows and processes
Can't help but feed everyone
There are two things in this world that fizz up my excito-meter. 1. Baking all the treats. 2. Managing Fresh Paraplanning's workflows, systems and processes.
Call me crazy, but after 25 + years in the finance industry – I'm still juiced up to go to work every day. And you know what? When your day job's as rewarding as nibbling on that very first brownie, it kinda feels like you've made it.
Lemme ask you something: Ever had a sour experience with a biz? Maybe your accountant left you in the dark. Or you've gotten shifty vibes from a car salesman. Well, it's my job to make sure your time with Fresh Paraplanning is seamless, connected, and you always know what to expect on the delicious road ahead
It's undeniable. Clearly defined outcomes, expectations and a simple process all swizzled together? It's one seriously sippable treat for our team and you. It's my sole responsibility to make sure you receive quality plans in an efficient timeframe. The result? Big ol' cheesy grins from my place on the Sunshine Coast all the way back to you. *Cheers!*
Anika here! –
Paraplanner
10+ years Financial Advising/Planning experienceIn the finance game since 2014
Bachelor of Business
Diploma of Financial Planning
Office's neighbour is a veggie farm!
I'm a pilates-obsessed paraplanner who can never say no to visiting a new restaurant and tasting #allthefoods.
It might surprise you… But I have 10+ years experience in financial planning and the last five were as a Financial Advisor. So take a load off, sip slowly. Because I get what you as the Advisor want, as well as how to communicate this to your client! AKA we're mint to be. And you'll receive perfect plans everytime.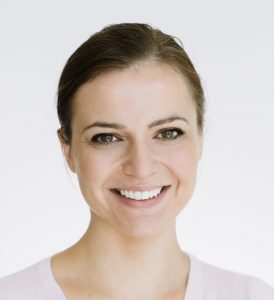 Problem-solving's really fun for me. I know, crazy. But colour me green and call me Kermit – it gets me jazzed
Putting together a strategy that's really going to benefit someone like you? It feels like lemonade in the summer's day sun. *Aaah!* Seriously refreshing and a sweet treat delivered directly to you
My style? Simple. I don't mean to ruffle my own mint leaves but if I can help advisors present their ideas to clients in an easy to understand way, that's a job well done in my books.
You'll find me working in the outskirts of Adelaide, right by my partner's organic veggie farm. And as your outsourced paraplanner in Australia? Working together's easy as (lemon) pie!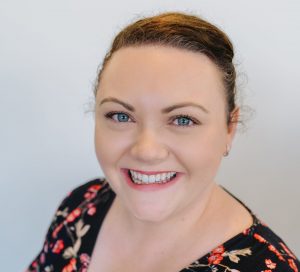 Sophie Mogg (shaken, not stirred)
Paraplanner
10+ years Financial Planning experience
5+ years specialising in Financial Compliance
Diploma of Financial Panning (RG146)
Bachelor of Business (Economics & International Business), Masters of Accounting
Professional air fryer, puzzler and Cosmo shaker
Before you ask, yes, I do take my excel spreadsheets with a side of peppermint choc. When I'm not solving Sodukos, hangin' out with my fam or heading out on another windswept adventure, I'm head down up as a Paraplanner here at Fresh Paraplanning.
Know what I love most? Having a helping hand in allowing clients to see, dream then experience their goals as a reality. Knowledge is power.
I get it. Finances can be scarier than me at 6am (pre-OJ). But they don't have to be. As a numbers obsessed paraplanner, I help you squash confusion and leave only the tasty stuff.
Understand your financial story using cool charts, graphs, projections and *human* language ('coz why use confusing jargon?!).
All the way from Brisbane, Australia consider me your paraplanning shaker. Apron on, glasses chilled, limes zested. Now all that's left is you. Let me add all your dreams, personalised advice into my tumbler. Then? Pour an icy cup of your Statement of Advice (that's as tasty as a Cosmo).
Howdy, I'm Jack
Associate Paraplanner
4 Years of Experience
Bachelor of Commerce (Financial & Economics Major)
Xplan trained through Monarch Institute
Currently studying Graduate Diploma of Financial Planning
Shaking up a refreshing beverage is fun. But I'll let you in on a secret. For me, helping the Fresh Paraplanning team formulate plans is even more of a hoot (that was not sarcasm). 
My past roles include being a CSO and advisor support for three years, then a paraplanner for an Aged Care only advice firm for another year. So, applying my technical knowledge and upskilling with the ins and outs of providing the best possible outcomes for clients is my sweet spot at Fresh Paraplanning.
With my mint insight into workflow, giving back time to other paraplanners and improving the efficiency of plans is kinda my superpower. Shh… don't tell. 
… Well, that and finding the best outdoor adventure locales in my area. Hikes are my jam, though they share my weekends with time on the cricket field. 
I'm a little too obsessed with my princess, Poppy. She loves smooches, walks and snacks… She's also a Staffy.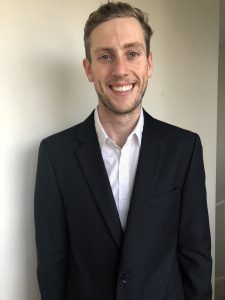 A sucker for systemisation, my mind gets all fizzy (in a good way) thinking about completing plans as part of the Fresh Paraplanning crew. Poppy's cheering me on from beside my desk. Man, I love her. 
You'll find me pouring my knowledge into FP from sunny Brisbane, QLD. 
(Did I mention I love my dog?)
The name's Ashley!
Contract Paraplanner
8 Years of Experience
Bachelor of Commerce (Financial Planning)
Did you get a full-blown financial education in High School? Yeah, me either! And nothing rustles my leaves more. Because so many people then find themselves making good and bad (okay, mostly bad) financial decisions as they go. And for the majority, when it's too late!  
So, I bet you can guess what makes my mind *pop!* with excitement.  Helping people make better financial decisions. All by helping advisors create clear and exciting financial plans.
After all, good financial decisions are a huge factor when chasing that work-life balance (it's not mythical!), right?
I'm a family gal and get my kicks hanging out with my husband, daughter, two sons and two dogs, Margie and Bluey (the kids may or may not have named Bluey after that loveable cartoon pooch).
By day, I create great, easy to understand SOAs (humblebrag) and work with advisors to make sure clients get mint outcomes. 
By weekend and in my (mostly illusive) free time, you'll find me foraging farmers markets, whipping up feasts, playing netball or off on a camping trip.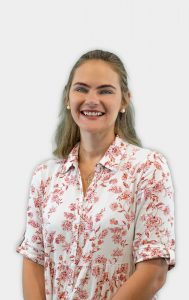 Seriously, though, I can't wait to be a part of helping your clients make better financial decisions and reach their goals!
My hidden talent involves creating and eating awesome food. I know, it's pretty impressive. 
I'm swizzled into the Fresh Paraplanning crew from Helidon, QLD.
"What's your background? …Are you legit?"
I used to run a photography business. True story. But I decided to follow my passion and shifted to financial planning. Why? Because personal finances make a real difference in people's lives and I wanted to be a part of that part-ay.
When I was getting my nerd on studying, I scored a job as a Client Services Officer (CSO) at a Financial Planning firm. I got my ladder climb on and worked as an Associate Advisor, then as a Financial Planner.
But I saw that Financial Planners weren't getting the support they deserved. Often Paraplanners were sitting in some bat cave, tapping away then giving a 'here you go' along with their plans. There wasn't any conversation. No connection. And it felt like it was their way or the highway.
It's my mission to help guide you. In your way. And design my plans to encourage clear conversations with your clients. Since I've worked in your role, that offers an extra sprinkle of magic because I 'get' what you need.
"What's your process?"
Send me your plan
Book your meeting
We call you ("no, you hang up" – "no, you hang up!")
You answer a few Qs
TADA you receive your plans within 5-8 days.*
Get the lime rolling here.
*Conditional to our chats
"Any special perks?"
We're your long-term squeeze. Meaning? We reward loyalty and quality requests with reduced plan fees.
We're here for a good time and a long time.
Plus I create customised plans tailored to you and am very hilarious so there's that.
"Other Paraplanners have decades of experience. Why should I choose you?"
Unlike Paraplanners who've been around for yonks, you're sure that my solutions are fresh and up to date with the latest information.
I'm not tainted by old-fashioned methods or in a 1980s time warp bubble (though those hairstyles – phoar).
I see your client's values, goals and juicy financial needs through a modern lens. So you and your clients receive advice documents in-line with current strategies, tech advancements and never feel muddled.
"What's your style?"
Businesses come to us for refreshing and wink-worthy, succinct Statement of Assessments, advice and compliance support.
They stay for our one-on-one service, holistic approach and happy little finger guns – pew pew (their words, not ours). From onboarding to strategy – document writing to delivery. Our bright, fun and beautiful process (#humblebrag) offers ease, connection and certainty the whole way through.
"How much info do I need to give you before we start?"
Good question. Here's the lowdown:
Onboarding
To customise a complete library of inclusions specific to you, head to my contact page, book a chat, sign our agreement and provide samples of any existing SOAs you like. We'll discuss any areas you'd like included during our meeting, as well as any recommendations
Pre-SOA services
Attach your research, meeting file notes and a completed Fact Find to my contact form. I'll be in touch to book a virtual meeting with you.
SOA services
Attach your research, meeting file notes, a completed Fact Find, your product comparisons and an advice file note to my contact form.
Pre-SOA services
Not sure which service you're after yet? That's okay, fill in my contact form to book a meeting with me.